A Warning from Dr. Michael Yeadon, former Chief Scientist at Pfizer


The Truth About Covid – interview with Dr. David Martin

MRNA is a Bioweapon (video interview with Dr. Martin; also discusses legal problems with FDA & OSHA; and why there actually isn't any approved product available; best & most succinct delivery on this topic we've heard)

Pfizer vaccine distribution deals with countries

Brazil (in defiance) published the Pfizer contract on their government website
direct link; needs to be translated


Copies of Pfizer contracts outlining why other treatments are being (legally) suppressed
Anthony Fauci (index of links & resources)
Bill Gates (index of links & resources)

CDC archives for isolation camps– pdf on isolation camps

There is NO FDA approved vaccine!! – learn about the FDA approval for a vaccine that is not available or being distributed and why mandates remain illegal

FDA accidentally revealed a list of covid vaccine side effects during a public presentation – and very quickly took it down (still seen for split second around 2:33:39)*** The list also notes "Multi-system Inflammatory Syndrome in Children" as one possible outcome following vaccination***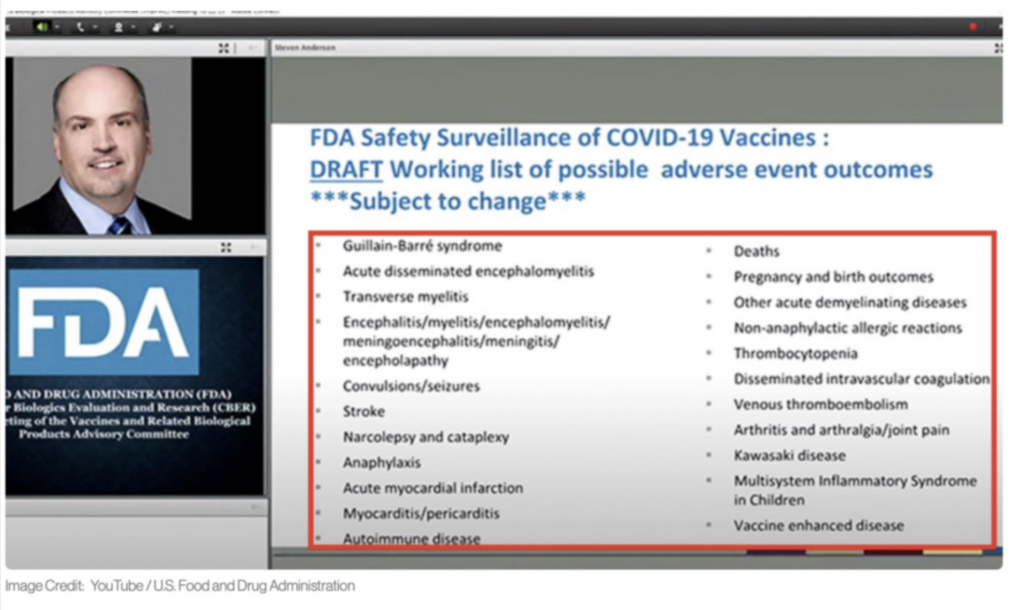 Comprehensive compilation of CVD-19 info
https://www.dropbox.com/s/mi0oshg04awfj14/Giant%20Compilation%20of%20Vx%20Info.pdf?dl=0&fbclid=IwAR0c35iICZrK6Y0NM1iL5-aZPSet4VVrA9NkYSdzzekwVrXqmlOje4-sAwU
Dr. Malcolm Kendrick Scottish physician fighting against the medical lobby to enhance integrity behind science health practices- ABUNDANCE of scientific, published research data and information!!! Great charts & graphs as well!

False reporting using ineffective test methods

Despite WHO & CDC finally admitting to this in May 2021 (after denying the claims for over a year, governments censoring scientists who tried to bring awareness to it, and organizations destroying the reputations of these many analysts-and even the inventor of the PCR test… not ONE single word of acknowledgment went out regarding their mistakes or the mass false reports they published… and now that the public has moved on; they continue to use this test without ANY regulations; simply "guidelines" for lab use on how many cycles to run a test).

The Highwire:
Del Bigtree-always links EVERY source on their website- how many major media news channels and websites do that?

Investors in vaccines; NIH & Fauci…
Investors II
Investors III
The boards overseeing the COVID-19 vaccine clinical trials are supposed to be independent of pharmaceutical companies. ICAN's intensive investigation into these boards has revealed conflicts of interest with pharmaceutical companies that are shocking to the conscience.
FDA response with not ONE response to address any of the conflicts in demand letter (insane!!!)